Intro
Sharing emotions with other people, thanks to Cross Play Games, is a unique experience that makes people appreciate the video game itself even more. In modern times there are a wide variety of platforms that support different video games, and this may prevent us from not being able to play with friends. It is precisely for this reason that Cross Play Games have been developed: video games that give users who own different platforms the opportunity to participate in the same game, regardless of the hardware they own.
Cross Play was pioneered in the mid to late 2000s, but began to become a widespread reality after the success of Fortnite, released in 2017. Since then, manufacturers have made a wide variety of multiplayer games that support the Cross Play function so they can collaborate between different platforms and expand their user audience.
In this article we are going to take a look at some of the best Cross Play Games available on the market right now with the aim of introducing you to a new title, unknown to you, that you can play together with your friends.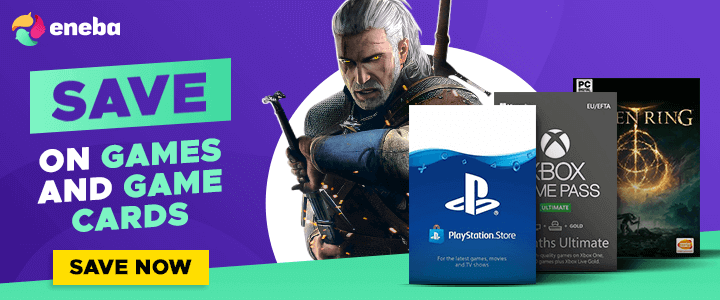 Best Cross Play Games
So let's go through a list of the best Cross play in 2022 by taking a quick look at the individual games.
Among Us
Among Us takes place in space-themed settings in which players are colorful armless astronauts. Each player assumes one of two roles: Impostor or teammate. The goal of teammates is to identify and eliminate impostors or complete all tasks on the map, while the goal of Impostors is to secretly sabotage the mission by killing other players before they complete all their tasks.
The game was released in 2018 on devices IOS and Android, in June 2018 on PC and between 2020 and 2021 on Nintendo Switch, PS5, PS 4, Xbox One, and Xbox X/S Series. One of the most important aspects of Among Us is Cross Play support on all platforms.
Apex Legends
Apex Legends is an online multiplayer battle royale shooter with teams of three players using characters, called"Legends," who possess distinctive abilities. Since the release of the game, alternative modes have been introduced that allow for single or two-player teams to participate.
The game was released in 2019 for PC, PS4, PS5 and Xbox One, and in 2021 also on Nintendo Switch. Apex Legends now allows you to team up with friends by providing cross-play between all platforms.
ARK: SURVIVAL EVOLVED
Ark: Survival Evolved is a survival game in which players are stranded on a tropical island inhabited by dinosaurs. Players can use firearms or improvised weapons to defend themselves against hostile creatures, with the possibility of building shelters. Multiplayer allows the possibility of forming tribes between members of a server. In this mode all domesticated dinosaurs and building structures are usually shared among members.
The game was released by Studio WildCard in 2017 for PS4, Xbox One, PC and in 2021 for Android, Nintendo Switch and Stadia. Ark provides Cross Play between Android and IOS and between PC and Xbox.
Piu Venduto
Ark: Survival Evolved PS4 -…
Addomesticato, addestra, alleva e cavalca dinosauri, in un ecosistema…
Cento e oltre creature possono essere addomesticate mediante una…
Ultimo aggiornamento 2023-10-01 / Link di affiliazione / Immagini da Amazon Product Advertising API
Brawlhalla
Brawlhalla is a free 2D fighting game that supports up to 8 players locally or Online. The game was released in 2017 and features simple and smooth mechanics in the combat system. The character can be chosen from a large roster of warriors who possess different weapons, each with its own associated fighting style.
Brawlhalla supports full Cross-Play for PC, PS5, PS4, Xbox Series X|S, Xbox One, Nintendo Switch , iOS and Android.
Call of Duty
Call of Duty, while in a slump in recent years, is still one of the biggest player standards of any multiplayer franchise. Part of the reason so many people are still playing it is the cross play that gives the ability to play between PS5, PS4, Xbox One, Xbox Series S, Xbox Series X and PC. Modern Warfare, from 2019, was the first Cod game to support Cross Play, and this feature has since been transferred to each subsequent version.
Ultimo aggiornamento 2023-10-01 / Link di affiliazione / Immagini da Amazon Product Advertising API
Chivalry II
Chivalry 2, released in 2012, is a multiplayer slasher set in medieval times. The first-person game consists of participating in historic medieval battles using 4 different classes and 12 subclasses, each with its own unique weapons and abilities.
Chivalry II is supported by PS5, PS4, Xbox One, Xbox X-Series, and Pc and features Cross Play between all these platforms.
Chivalry II Day One Edition…
Cross-Play Across All Platforms: Mass-scale battles call for epic…
Stunning Cinematic Presentation – Massive improvement in visual…
Epic Medieval Environments – Sprawling medieval environments ranging…
Ultimo aggiornamento 2023-10-01 / Link di affiliazione / Immagini da Amazon Product Advertising API
Dead by Daylight
Dead by Daylight, released in 2016, is one of the most influential PVP games in recent memory and helped popularize asymmetric multiplayer games in which one person is super strong while other players try to escape by working together.
In addition to being probably the best example of this game formula, the developers have refined many updates and expansions over the years by adding a number of famous horror characters. In fact, in Dead by Daylight, the following are playable: Michael Myers, Freddy Kruger, Leatherface, Pyramid head and many others.
Also now with cross-play support for PC, PS5, Xbox and Nintendo Switch, you will have the ability to terrorize your friends no matter what platform you play on.
Ultimo aggiornamento 2023-10-01 / Link di affiliazione / Immagini da Amazon Product Advertising API
Destiny II
Destiny II is a free-to-play multiplayer shooter game released in 2017. It was initially released on a paid basis for PS4, Xbox One and PC but, in 2019 it became free-to-play. In 2020, versions for Stadia and PS5 were released. The game, set in space, is first-person and features smooth mechanics within the combat system. Players can unlock skill points and collect equipment to customize their character's appearance and play style.
Destiny 2's cross-play allows users from different platforms to play with each other and form teams.
Fall Guys
Fall Guys is a platform battle royale game developed by Mediatonic and released in 2020. The game involves up to 60 players who control jellybean-like creatures and compete against each other in a series of randomly selected mini-games such as obstacle courses or team games.
It was one of the first games to fully embrace Cross-Play on all platforms, and also became free to play on June 21, 2022.
Fifa 23
The release of the highly anticipated soccer game is just around the corner, and it would be wrong not to mention it in this list. Fifa 23, in fact, will make available for multiplayer the function of Cross Play between the same platform generations. The PS5, Xbox Series X|S, Stadia and PC versions will be cross-play compatible with each other, while PS4 owners will be able to challenge users on Xbox One and vice versa.
Piu Venduto
FIFA 23 Standard Edition PS5 |…
Tecnologia HyperMotion2: La tecnologia HyperMotion può contare sul…
FIFA World Cup: Vivi le competizioni importanti a livello di nazionali…
Calcio femminile: Gioca con i club femminili per la prima volta nella…
Ultimo aggiornamento 2023-10-01 / Link di affiliazione / Immagini da Amazon Product Advertising API
Final Fantasy 14
Final Fantasy 14 is probably one of the biggest comebacks in the world of video games. Released in 2010, it was the second Final Fantasy game to be an MMO instead of a standard single-player game. Since its release, Final Fantasy 14, has been terribly ripped to shreds by critics because of its bad gameplay, and this led to the temporary shutdown of its services. Only two years later Square Enix began work on a completely revamped Final Fantasy 14, finally relaunching it in 2013 on PS3 and PC and later transferring it to PS4 and PS5.
These days it turns out to be one of the best MMOs in the world and seems to be becoming increasingly popular due to the many updates made available and theintegration of Cross Play between PlayStation and PC.
Fortnite
Fortnite is a survival game released in 2017 in which 100 players fight against each other in a bounded area that shrinks as the game progresses. The goal of the game is to eliminate others while remaining the last one alive. It is a fast-paced, action-packed game, not unlike The Hunger Games, in which strategic thinking is a must to survive.
Currently, Fortnite is available for download on PlayStation, Xbox, Nintendo Switch and PC, and the Cross Play feature covers all these platforms.
Genshin Impact
Genshin Impact is a free action role-playing game that has taken the world by storm. Initially released for PC and Android mobile devices in 2020, it was then ported to PS4 and on April 28, 2021 to PS5.
The game revolves around the construction and synergistic use of a group of four elements, chosen from the many available characters. Alternating characters allows the player to use different combinations of skills and interact with the open-world surroundings. The game, already since the year of its release, has generated more than three billion dollars, becoming one of the best-selling video game titles in the year of release.
The developers also added cross-play support between the PC, Android, PS5 and PS4 versions.
Mortal Kombat 11
The latest game in the hugely popular Mortal Kombat fighting series is out in 2019 for PS4, PC, Xbox X Series, Xbox One and Nintendo Switch. In Mortal Kombat 11, players have the ability to customize fight variations down to the smallest details, gaining unprecedented control over character aesthetics. The new list of fighters includes never-before-seen and classic characters from the series starring in the epic saga that has continued for more than 25 years. The game's graphics render every crashed skull and torn heart in great detail, completely immersing users within the gory scenes.
For now, Cross Play is only available between PS4 and Xbox One, but from November 17 it will also extend to PS5 and Xbox X|S Series.
Piu Venduto
Mortal Kombat 11 Ultimate,…
Vesti i panni dei protettori del regno della terra nelle due storie…
Amicizie verranno messe alla prova e nasceranno nuove alleanze
mk11 Ultimate contiene tutti e 37 i personaggi, incluse le nuove…
Ultimo aggiornamento 2023-10-01 / Link di affiliazione / Immagini da Amazon Product Advertising API
No Man's Sky
Despite having been one of the most hated games in the world, it somehow managed to reverse its reputation by becoming one of the most beloved. No Man's Sky is an open-world adventure game set in a nearly infinite universe. The player will be able to explore endless worlds and discover many items that are indispensable for the character's per-survival. The title was hugely criticized since its release in 2016, due to its poor number of mechanics and its repetitiveness of settings in the various worlds. However, after years and years of updates, the game has been completely revamped, expanding the map and making the game mechanics more flexible.
A multiplayer mode supported by the Cross Play function between PS4, PS5, Xbox One, Xbox Series X|S and PC has also been added.
Piu Venduto
No Man's Sky Beyond (Psvr…
Il gioco completo con tutti i contenuti aggiuntivi rilasciati dal…
Nuove funzionalità e pianeti esotici da scoprire
Ultimo aggiornamento 2023-10-01 / Link di affiliazione / Immagini da Amazon Product Advertising API
Overwatch
The iconic hero shooter produced by Blizzard helped define a new video game genre of the modern era, spawning a whole range of imitators and wannabes in the years to come. Overwatch,in fact, was born from the union of several subgenres: the hero shooter, the area shooter, and the modern PVP shooter, creating a new, rather compelling mode. The game, since its release, has had its problems, but it has retained its large audience mainly due to theaddition of the Cross Play function.
Because of the particular way Overwatch's mechanics work, however, some characters are more easily played with a controller while others are more easily controlled via mouse and keyboard. It is for this reason that the ranking mode still appears divided by platform.
Paladins
Paladins, released in 2018, is a free-to-play, online multiplayer, class-based first-person shooter video game. It is set in a lively fantasy world and features a diverse cast of champions including: human marksmen, Robot-riding goblins, mystical elves, and dragons. Each Champion has a unique set of skills, and new characters are regularly added.
With the addition of Cross-Play, it is possible to play between PC, Xbox One, PS4 and Nintendo Switch platforms.
Power Rangers Battle: for the Grid
Power Rangers Battle: for the Grid is a fighting game originally released only for Xbox One but later also on PlayStation 4, PC, Google Stadia and Nintendo Switch. The game consists of forming a small team of three characters to fight against another team in a 1VS1 clash. Thanks to the integration of a huge range of characters, the special feature of the game lies in the fact that you can use Rangers from all the different Power Rangers subseries and also fight with some of the villains from the original Mighty Morphin Power Rangers series.
The game also allows Cross Play functionality between the PC, Xbox and Nintendo Switch.
Rocket League
Rocket League is one of the most addictive multiplayer games ever made. The title's fame is due to the blend achieved by combining the sport of soccer with automobile driving. In it, in fact, players will be divided into teams and will have to try to score more goals than the other team, using remote-controlled rocket cars. Rocket League was relaunched on PC and PS4 in 2015 and later moved from Steam to Epic Games.
The game is the second game, after Fortnite, to make Cross-Play available on all consoles.
Smite
Smite is one of the games that helped popularize free-to-play multiplayer titles. Originally launched in 2014, Smite is a Moba in which a player must choose a character, from a cast of mythological beings and creatures, and fight against another team while trying to defend their base and command minions. I know it is nothing new, but it is one of the few Moba actually available on consoles.
Smite is currently available on PC, Xbox, PlayStation, Switch and Amazon Luna and features Cross-Play support between each platform.
Tiny Tina's Wonderlands
Tiny Tina's Wonderlands is a first-person shooter video game developed by Gearbox Software and released in March 2022 for PC, PS4, PS5, Xbox One and Xbox X/Series. It is set in the world of a fantasy-themed tabletop role-playing game where you can have fun with friends thanks to the multiplayer mode. The game allows you to experience an epic adventure filled with unique weapons and customize the hero by choosing a class from the many available. The goal is to stop the evil dragon lord by relying on the character's spells and skills in using weapons.
Cross-Play of Tiny Tina's Wonderlands works between PC (Epic Games Store), Xbox and PlayStation.
TMNT: Shredder's Revenge
TMNT: Shredder's Revenge is an arcade game inspired by the famous 90s Ninja Turtles games. Despite having old-school graphics, it turns out to be a perfect title for gamers nostalgic for old-school mechanics.
Through some updates Combat has been expanded to make it more modern and fluid, and a large number of unlockable characters have been included.
Shredder's Revenge has been launched on every platform and supports Cross-Play between the Xbox and PC versions.